I first had Takoyaki (small balls of dashi flavoured batter usually with Octopus in the centre) when my husband and I were working on a volunteer project in Japan.
They are now one of my favourite foods and something that I've tried to make for a while. After a fair few failed attempts at making them, it seems that I've
got it. Hazaar!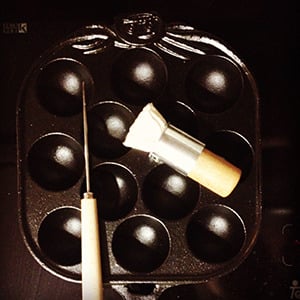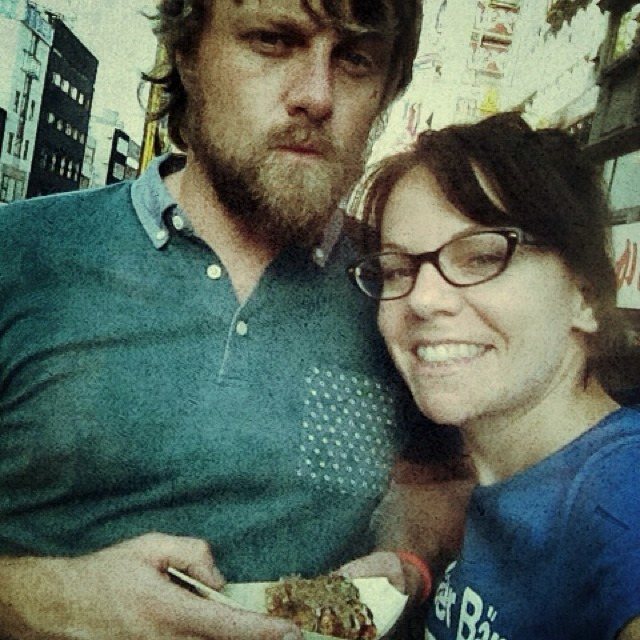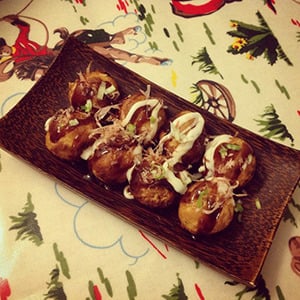 Left: my Takoyaki pan. Centre: us and our Takoyaki in Osaka, Japan. Right: covered in Japanese worcestershire sauce, mayo, spring onions and dried bonito flakes.
After this culinary success I decided that I needed a dedicated Takoyaki bowl. I ordered some ceramic pens (I prefer the Pebeo 150 Porcelain markers), picked up a
plain white bowl and sketched one of my favourite creatures, the Kraken onto it. After finishing the design, all I had to do to make it food and dishwasher safe was
to bake it for 30 minutes until the paint set.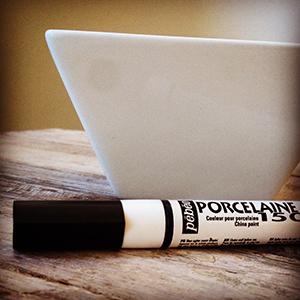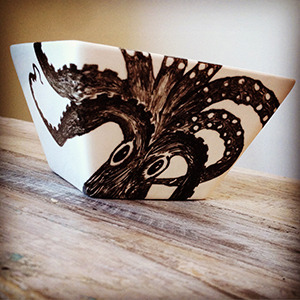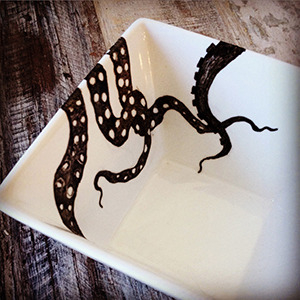 My finished Takoyaki bowl with Kraken design using the Pebeo ceramic markers.